Hello I recently adquire a CubeCell Capsule: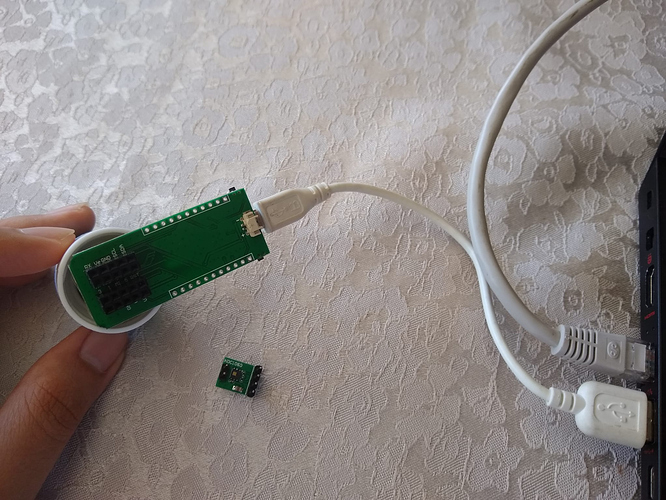 I was following the configuration guide in order to run a LoRaWAN test in arduino IDE. I already installed the drivers for the bootloader and detect the port.
Silicon Labs CP210x USB to UART Bridge (COM3)

The cable I am using was used before for others heltec Lora devices and worked fine. For some reason for this CubeCell isn't working properly, I compile the code, then I try to upload and I get this error:
Initialising bootloader.
Unhandled error: Timed out waiting for Bootloader response.

Maybe I have to plug the HDC1080 in the photo? I'm not sure what to do in order to fix this error.