I am new to lorawan. I've recently been trying to connect a lora kit 151 node to a SX1301 gateway. But I've been unable to get anything on the gateway so far. I tried both the USE_BAND_470 and the USE_BAND_470PREQUEL option. I tried changing the frequency in LoraMac.c.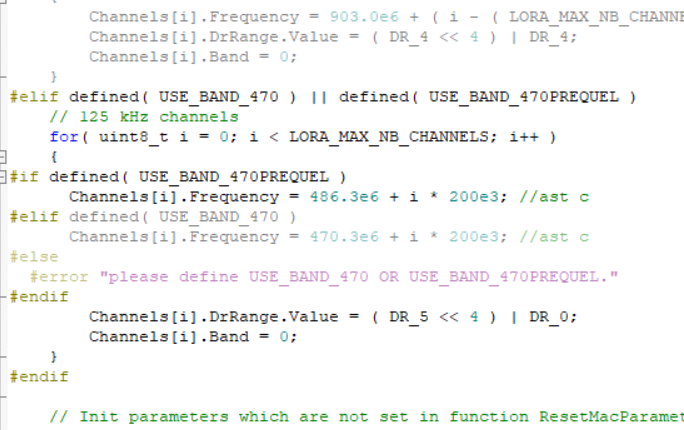 I just can't get anything in the packet logger.
Here is my gateway configuration:
I also changed these configurations:
Can someone please help me?