Hello guys.
Just now I tried to download the LoRaWAN_151CC into my lora node 151 using STM32CubeProgrammer and succesfully downloaded with no problem as it shown in the log
But then i want unplugged the micro usb and plug it again on my pc, so that i can monitor my lora node through serial connection, but then suddenly there is some error popup in my notification said that the usb device not recognized. And also in DeviceManager , there is no serial port connected.
I'm a bit confused now why this is happening to me, as before this it is running perfectly when I run my lora node 151 using L151_Read_ID downloaded into the device. There is no problem at all.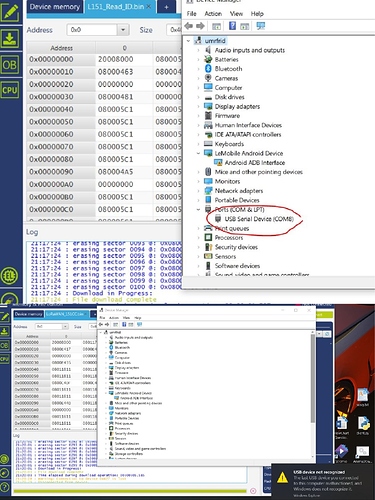 Can someone tell me what problem I'm dealing with. Thank you!!!