Hi,
Besides LoraWAN issues I've described in separate thread, I have one more problem with my HTCC-AB01 sensor, pictued here: https://drive.google.com/drive/folders/1IteThOyLr8Zc3iwAHRXgJFffSWbHymCW?usp=sharing
The problem is it drains whole 1000mAh 3,7V LiPo battery in almost one day.
I transmit sensor state only every hour.
And every hour battery level seems to be ~1-2% lower.
Here is my current code: https://pastebin.com/rZg5pax2
And here how payload looks in the LoraWAN app console through the day: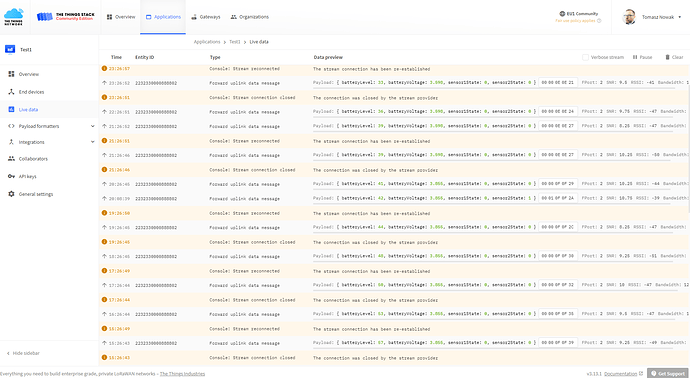 I thought that the device is put to sleep between transmission and 1000mAh battery would last months, not hours