Hi All…
=> i m using heltec wireless stick, RAK7258 gateway.
=> using built in lora network server of rak gateway!
=> using ESP32 Lorawan-Master Library.
=> Using Class C ABP Mode.
=> sending sensor data to node red instance using MQTT
now i want to receive down link data. i want to turn on an led from node red.
i am sharing gateway system log.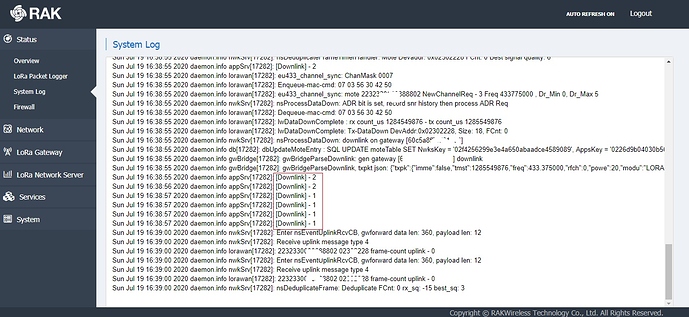 here i m getting downlink packet in gateway log. i m using topic 1 to turn on led and 2 to turn off.
but i dont know that my node is getting this data ?
if node is receving then how to read using ESP32 lorawan library
thanks…