According to the datasheet, it needed a 0.1µF capacitor between the VDD and GND pins.
However, the HDC1080 sensor board has an extra 10uF capacitor on it. May I know why the HDC1080 sensor board adds an extra 10uF between it's VDD and GND?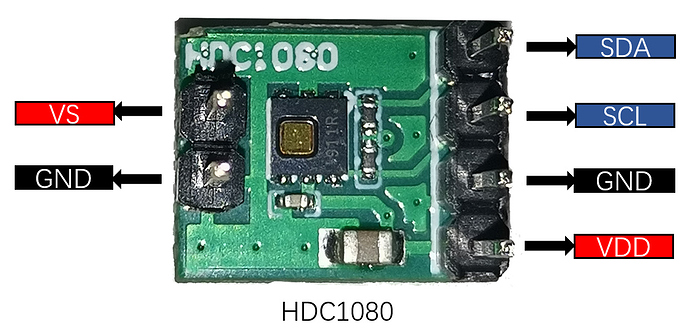 The sensor power control by Vext and shutdown during sleep.
This 10uF capacitor creates a huge current peak when Vbat turn on after sleep. (1mV=1mA)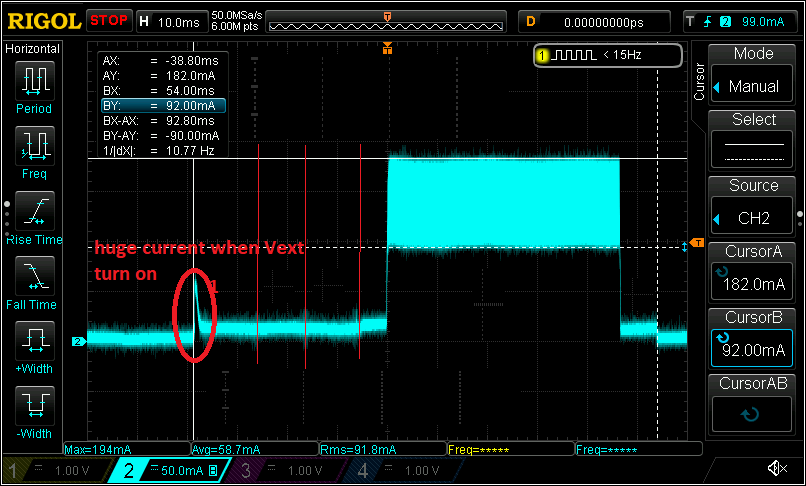 If I remove the 10uF, the sensor work as normal, and the current peak much smaller.