Hi, using the Heltech LoRaWAN Lib. and including the LoRaWAN cycle inside an RTOS Task but during the joining process the Watch Dog Timer gets triggered if the joining process was not fast.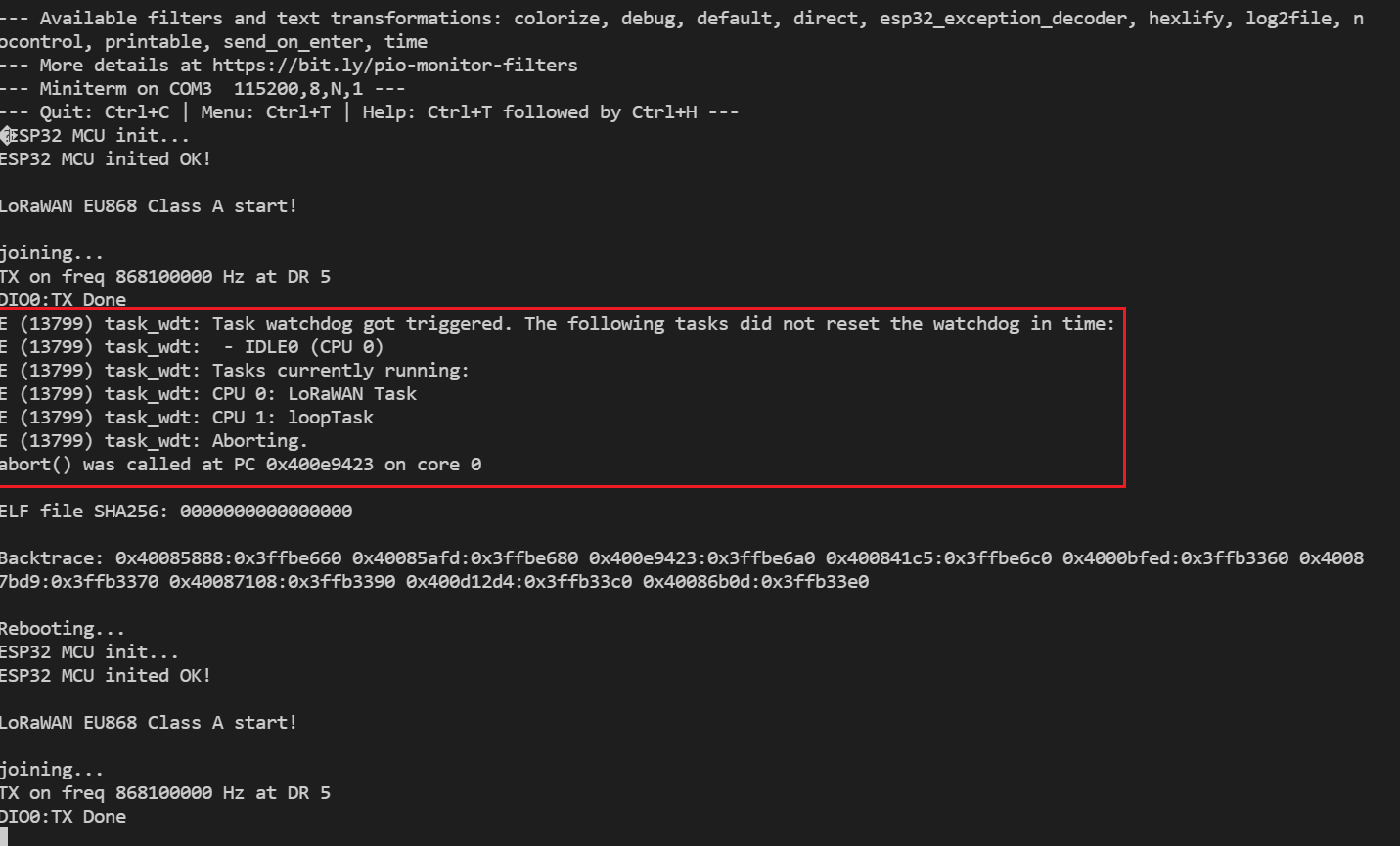 The LoRaWAN Cycle is included inside a while(1) loop inside the Task.
Any suggestion to solve this issue?
I't would be great if the Developer team put an Example that uses RTOS with their Library.
Thank you…