Hi again,
sorry for spamming, but i need your advice again.
I need to read the battery voltage on my custom pcb and i found two circuits on the Heltec site.
This is how i did it in my own pcb. The result i get is 2.25V. The battery itself has ~3.6V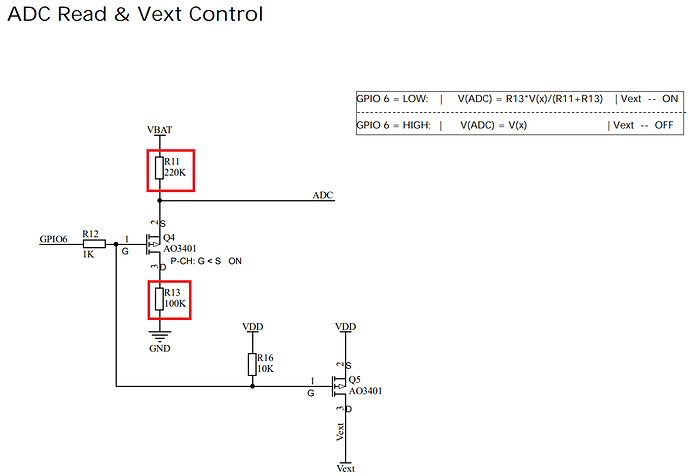 This is a second version i found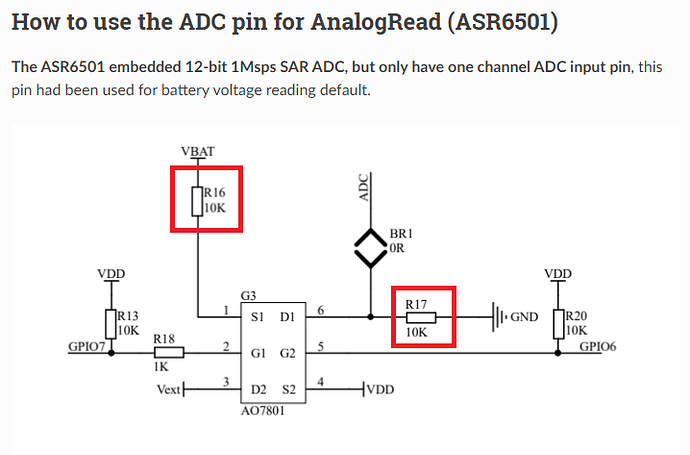 i woundering about the voltage devider, they are different.
I assume it has to be like in the second circuit?