For all of you who dont like typing AT commands to configure the CubeCell devices
i wrote a little prog which reads the actual values and can change them.
have look at the screenshot of the prebeta prog.
only click connect, type in your values and click write.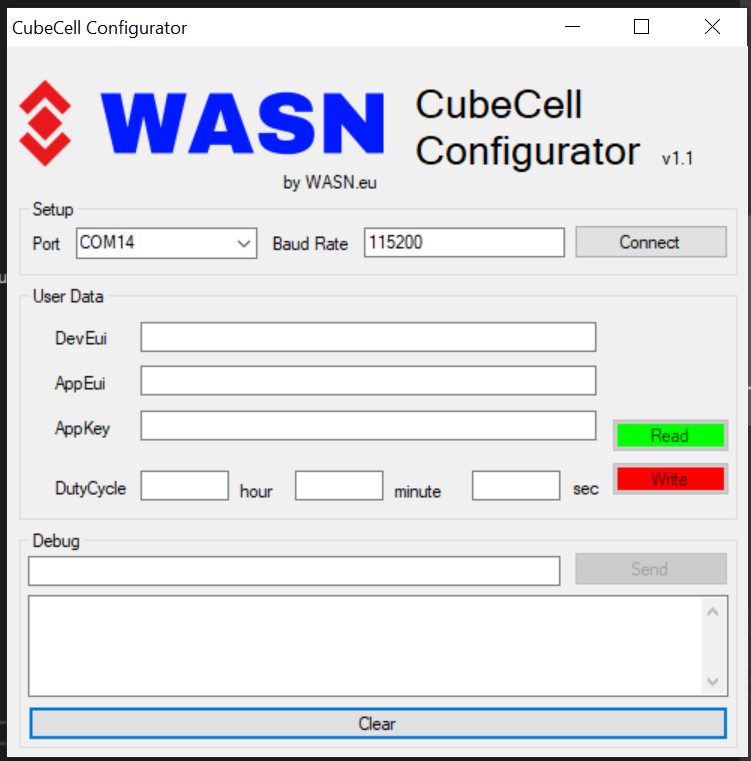 I hope to release a beta version next week.